In my opinion, travelling is the BEST thing in the world (my insta handle is literally @aidantravels). Although I may be a bit biased, since both of my parents work in the airline industry, travelling has changed my perspective on so many things and has provided me with my most memorable moments.
I mean, even Britney Spears likes to travel:
"The cool thing about being famous is travelling. I have always wanted to travel across seas, like to Canada and stuff"

Britney Spears
All kidding aside, everyone should try to travel more! However, I do recognize that there is one huge barrier which can usually stop people from travelling: money. Unfortunately, there are several costs associated with going ~abroad~ (aka plane, accommodation, food, and leisure costs).
Over my many years of travelling, I have learned some GREAT ways to save money, so listen up for all of my exclusive secrets, so you can go on that trip you have been dreaming about.

1. Use discount websites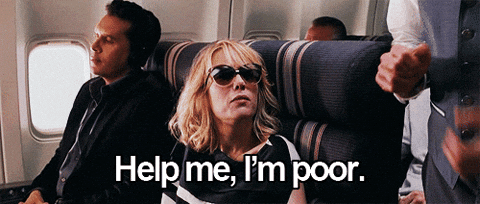 Okay, this may be a very cliché and typical piece of advice, but using discount websites can save you a TON of money. The great part about discount travel websites is that you can compare different dates, destinations, and routes to see which route has the cheapest flight. Seriously, using a discount site helped me book a $280 flight from Toronto to Lisbon. MIND BLOWING. While Google Flights is a great first place to look, my lifesaver has been Skiplagged. Their website finds ~secret~ routes- that may involve strange connections and flights you don't actually take- but it is dirt cheap. Skiplagged is SO good that United Airlines literally SUED them. The only catch is that sometimes you can't take any checked luggage. Nonetheless, I love them!
2. Rent out rooms on Airbnb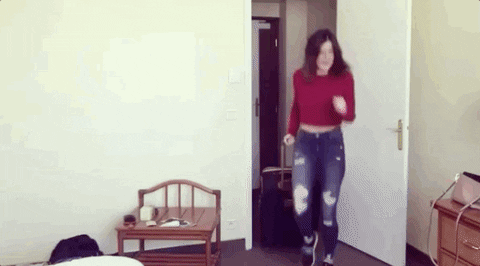 If you don't have the budget to book an executive suite, or are a snob like me and don't like to share a room with 23 other people in a hostel, you'll definitely like this piece of advice. After my bad hostel experience (I'll miss you forever Helly Hansen jacket), I turned to booking private rooms through Airbnb as a means of accomodation, without breaking the bank. All across Europe, my friends and I started to rent out rooms when we would travel and boy, am I glad we did. Not only were they DIRT CHEAP, but they always felt safe and secure! Some of the best places I saw while on my academic exchange were based off of advice from Airbnb hosts. Also, the great thing about Airbnb is the countless reviews you get to see beforehand, so you know the host isn't a creep! Defs a great way to save a few dollars.
3. Travel during the off season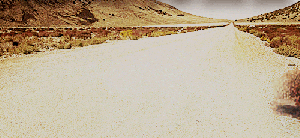 Listen, I wouldn't recommend going to some places in the middle of winter (trust me, I have made that mistake), but there are definitely some amazing deals and places to go during the off seasons that aren't too cold! Heading to Europe, for example, in September vs. August can result in HUGE cost savings, because most North Americans go back to work or school. Because of this, many restaurants and tourist attractions lower their prices, and airlines begin to slash their prices to fill their routes during this awkward time period! So not only will travelling in the off season save you some cash, but it will allow you to have a more ~authentic~ experience that isn't plagued by other tourists. That means you will have more opportunities to meet locals, and truly experience the destination without all the selfie-sticks!
4. Use transport strategically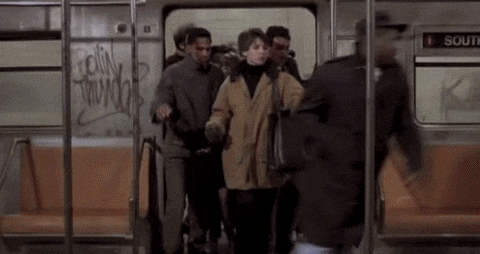 It is hard to say that there is one best mode of transportation for all cities, but utilizing a bit of thinking and planning can save you a lot of money! For example, splitting an Uber in Poland with my 4 friends was not only 10x faster than utilizing public transport, but it was substantially cheaper. Crazy! Now, Uber will not be the cheapest option in all cities, but make sure to always compare all your transportation options when abroad. However, while public transport and taxis/ubers are great and quick, my favourite way to get from point A-B is by walking. Not only is walking FREE (shocking right?), but it is a great way to see the city you are in. By planning out your days in advance, you can figure out the best walking route to cover all the things you want to see. You may even find some secret gems along the way! Save the other methods for long distances and rainy days.
5. Skip the tourist traps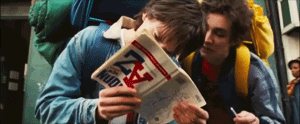 While going on a Segway tour of the city may sound tempting, these types of activities are complete rip-offs. Not only that, but sometimes even the most hyped-up attractions in cities can just end up being tourist traps- *cough* *cough* The London Eye. To avoid these, plan in advance and trust the advice of the professionals. Rick Steves' travel books and blogs will help you avoid every travel cash-grab, and help you to find more authentic and local experiences. For example, if you want to avoid being ripped off, don't eat in the city center restaurants. He also helped me find a secret way into the Louvre that saved me from waiting in a 2-hour line. He honestly is the best, I'd 10000% recommend getting his books for your trips.
Well there is all of my advice on how to ball on a budget for your next vacation. Happy travelling!
XOXO
Aidan and the Zillennials
Have any more money-saving travel tips? Post them in the comments below!